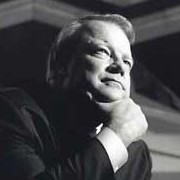 Following a successful 14-year career as a Partner/VP at Cap Gemini Ernst & Young, Marcus Harwood started a new consulting organization called OND, offering services in selling, teaming, executive development and innovation.
Marcus held many key leadership positions in Cap Gemini Ernst & Young including leadership positions in: practice management, sales, and marketing.  In addition to these formal leadership roles, Marcus was one of a very few Big Deal Coaches in the firm.  He was the innovator of Method Teaming, which was a core ingredient enabling substantial increases in per-partner income.  Before joining Ernst & Young, Marcus held key executive positions at MSA and Hayes Microcomputer Products, Inc.
Mr. Harwood is a CPA and CPIM.  He has a BA in Administrative Management from Clemson University and an MBA from the Clemson-Furman MBA Program.  Marcus was a guest lecturer at the Kellogg School of Management – MBA Program at Northwestern University in 2003 and 2004.   He was also a guest lecturer at Clemson University in 2003 and 2004.
Marcus co-authored the book "Total Cost Management" and is currently writing a new book: "Method Teaming".  He was an Officer in the United States Air Force.