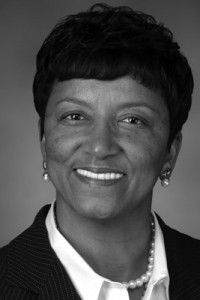 Vallerie Parrish-Porter is globally recognized Senior Level Executive, having served as the key technology principal for several top fortune companies during her career.
Ms. Parrish-Porter has extensive experience as a turn around specialist and agent of change; leading moderately performing organizations into models of efficiency, collaboration, and strong providers of value to the businesses they serve. Her directives that IT organizations must run as a business, and a trusted and credible partner with the business, has gained her the highest degree of respect and admiration with all that work with her.
In addition, to her role as CIO, Ms Parrish-Porter has also performed as the Controller for a major organization. This combination of financial and business experience, coupled with a strong technology background, and gifted leadership abilities, has led her to become one of the most sought after CIO and Sr. Executives in the industry.
Ms. Parrish-Porter is the recipient of many of the industries top awards. Most recently her organization was recognized as one the top 50 IT organization in the country by Information Week. In addition, Ms. Parrish-Porter has been selected as one of the "50 Most Important Blacks in Technology" for the last seven years by the editors of US Black Engineer & Information Technology magazine. She has also won such industry-related awards as the 2003 National Woman of Color Technologist of the Year Award and was recognized as one of Houston's "Top 20 Women in Technology" for 2000.
Ms Parrish-Porter has a BS from Southern University, and an MBA, from the University of Miami.